Assalammualaikum...hopefully semua dalam keadaan sihat & happy selalu :)
So, Awal Muharram ni, hopefully setiap orang dah tersedia dengan impian & azam tahun baru.
Guess what? Yes, me ada PROMOTION baru utk
Premium Beautiful Corset bulan ni sempena YES (year end sale) jugak.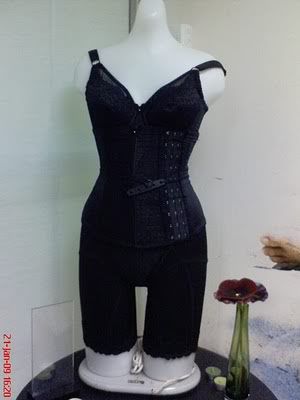 Tadaaaaaaaaaaaaaa!!!!!!!!
Beli atau book PREMIUM BEAUTIFUL
bermula 26 November 2011 - 26 January 2012 pada harga
Size S-M dengan harga RM2249
Size L-XXL dengan harga RM2449
(depends on ur size, the smaller, the cheaper)
1 Kotak Lactolite bernilai RM158
Pakai Premium Beautiful Corset + minum Lactolite, so the result will be
AWESOME!
1 botol Premium Beautiful Wash bernilai RM42
Cuci Premium Beautiful anda dengan PB Wash...sangat2 best tau!
a mystery gift from me...what is it?? rahsialaa....
(on top of that maybe u can get more discount from me!! More saving!)
For those yang teringin nak berbisnes, do contact me ya. I boleh share business plan Premium Beautiful ni. Uols boleh ajak kengkawan or sapa2 yg nk buat extra income utk join dengar our business plan ni...x de paksaan utk join, just dengar je dulu..Sapa tau anda boleh dapat side income sekurang-kurangnya RM4000 sebulan...siapa mau bagi RM4000 sebulan kat kita kan? So, apa kata kita berbisnes? Tanya diri sendiri cukupkah perbelanjaan kita selama ini??
Ok you ollss....jgn fikir lama-lama.
Just take ur first action!
Do call me @ 016.660.7469. C ya!